Enroll in smsGuardian, our text alert service. If you have a State Bank of Bement VISA QuikChek Card, utilize smsGuardian, our Check Card Transaction alert system. smsGuardian will send you a text every time your check card is used.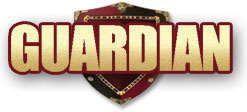 sms stands for "short message service", also known as a text message. 
smsGuardian is a text message service that enables customers to monitor VISA QuikChek Card activity occurring on your account.
smsGuardian will allow you to promptly respond to fraudulent activity. 
Should you choose to enroll in this program, you will receive text message alerts every time you use your VISA QuikChek Card.  
Should you receive an alert that your card was used and it is a check card transaction you did not authorize, smsGuardian will enable you to respond through the text message service that a transaction is unauthorized, and in turn will block your card immediately from any further activity. 
Once enrolled, VISA QuikCheck Card holders will have the option to stop the smsGuardian service at any time.
While this is a complimentary fraud protection service from State Bank of Bement, message and data rates may apply. 
Click here to enroll your VISA QuikChek Card for smsGuardian.