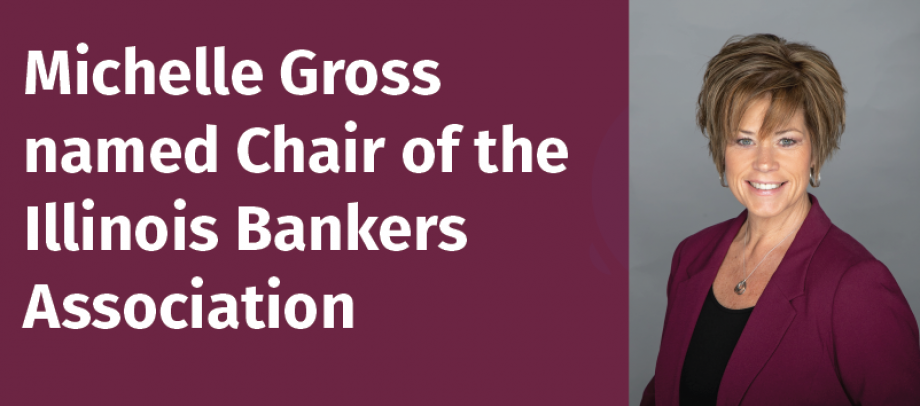 Michelle Gross became the 130th Chair of the Illinois Bankers Association (IBA) on August 12, 2021 at a ceremony in Gurnee, IL. Michelle was inducted on the 12th during a ceremony by her father, Art Wilkinson, who was Chair in 1996. The Illinois Bankers Association is a trade association dedicated to creating a positive business climate that benefits the entire state of Illinois banking industry and the communities they serve.
Since taking over the reins, she's kept pretty busy. She's represented the IBA at various conferences where she's gotten economic updates, legislative updates, information on post-pandemic return to normal, digital currencies and cybersecurity risks as well as view what's happening in the technology space for banks. She's also had the opportunity to network with peers from within our state as well as across the nation. One of her responsibilities as Chair is to connect with other bankers across the state. Thus far, she's been fortunate to visit in-person with 16 different banks and virtually with 3 from Northern Chicago to Mount Vernon and hear their struggles and successes.
Michelle says a personal highlight of hers was having the opportunity to have a conversation with the current FDIC Chairman Jelena McWilliams as well as moderate a Q&A session with Chair McWilliams.